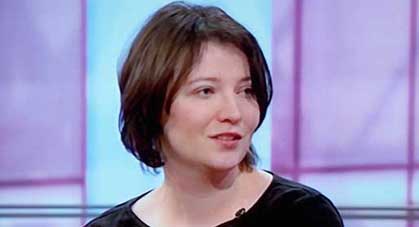 Dimples has already profiled Sharon Colman and her marvelous animated short, "Badgered", that was nominated for a 2005 Academy Award. We're ecstatic to announce that Miss Colman has accepted a position with Dreamworks and will be packing her bags for America. As reported at news.scotsman.com:
"Colman is swapping her modest lifestyle in rainy Scotland for the stars, sunshine and six-figure salaries of southern California. "
Dimples hopes she knows that six-figures barely pays the rent in La La Land. The Scotsman goes on to say:
"Colman's Oscar nomination for Badgered attracted the interest of Sony, Disney and Pixar. But it was DreamWorks – the creators of box office hits such as the Shrek series – who waved an impossible-to-refuse contract under her nose….

Colman said: "It came off the back of the Oscar nomination. One of the studios I went to was DreamWorks and they approached me with a job. I'll be working in the storyboarding department and I'm really excited.

"It's strange because I had to say goodbye to all my friends and colleagues, but it didn't really feel like I was saying goodbye. I haven't got very emotional yet.

"I went back to DreamWorks to have another look [at the offices] and have a chat with them. It's an amazing opportunity that they have given me and I'm extremely excited to be joining them."

Colman admitted that her Oscar exposure probably brought her the job that other animators covet.

"I don't know if this job offer would have happened if I hadn't got the nomination.

"I know that DreamWorks were aware of my film because during my graduation the company have a talent scout who grabbed on to my film and took it everywhere.

"She's been amazing – she took it to all the festivals. But as soon as it gets into the Oscars, everyone in LA knows about it. It definitely ups the ante. It's a big adventure."
Sharon's film was exceptional because it was full of personality. You could really identify with that Badger. And, it was made the old-fashioned way. It was hand drawn 2D animation that attracted the attention of every major animation studio. She told a story. She told a story with a character the audience understood. That's what movie-making is all about.
Congratulations Sharon Colman. Have your people call my people and we'll do lunch.
I wish.
[tags]Sharon Colman, Dreamworks, Badgered, 2005 Academy Awards, 2D animation[/tags]

Sharon Colman made Badgered the old-fashioned way on a traditional 2D animation disc mounted in a homemade plywood box. The charming result was nominated for an Academy Award for the Best Animated Short of 2005.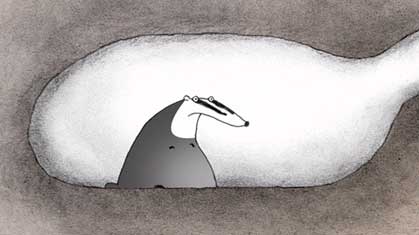 The synopsis for the story is "the tale of a badger who just wants the world to let him sleep" but it is much more than that. It's funny. It's political. It's totally engaging. Listen to an interview with Sharon Colman on the BBC.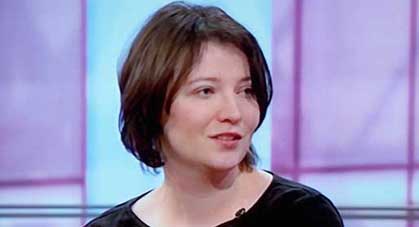 The Dimples' staff admits they have a decided fondness for the Crows in Badgered. You can see Badgered with Quicktime here.