Matt Sandbrook – BBC 2005 New Animator Award Finalist
Matt was a finalist in 2005 for the BBC New Animator Award for Coffee Shop Hell shown below. It's a wonderfully funny gritty film noir meets techno short. It's also curious that Matt is obsessed with coffee since he claims he doesn't drink the stuff.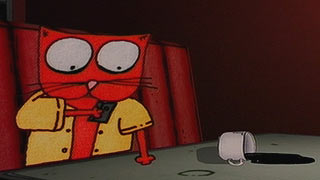 While we enjoyed Coffee Shop Hell, we loved his short flash animation Poor Little Bunny. It appeals to our total lack of taste.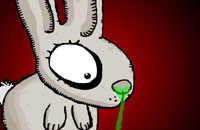 Visit this young animator and laugh along with his delightfully disgusting imagination.

Comments