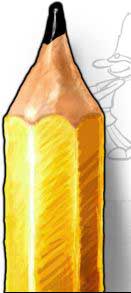 Yeah, yeah, we know. Dimples has been asleep at the wheel but occasionally the real world intervenes. While we were asleep, PAP or Plastic Animation Paper, started offering their program for free. That's right. It's a first rate animation package and it is totally free. Click the pencil and get your copy.
Thanks to everyone who sent us a welcome back message.  This is your thank you gift. You knew we were cheap but now you know just how cheap.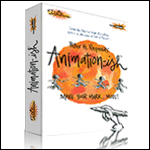 The great folks at ToonBoom have introduced a new 2D animation software package that anyone can use. It's called Animation-Ish. It's a cooperative venture with Peter H. Reynolds who writes and illustrates children's books. His message and the premise of the software is that a drawing doesn't have to look perfect to work. From ToonBoom:
Introducing the world′s easiest software program, designed to have your drawings up and moving in minutes! Created by Peter H. Reynolds, NYTimes Bestselling Author/Illustrator of The Dot, Ish, Someday, and the Judy Moody series, packed with Peter′s inspirational creativity tips and drawings, Animation-ish lets you design animations for movies, greeting cards, websites, presentations and school projects, and then share your creations with the world!
The price for an individual copy is only $59.95 US and that's one tremendous deal. Dimples uses ToonBoom's storyboard software and we love it. Thus, this software is probably created and published with the same attention to detail.
Dimples found a video on youtube with someone trying to use the program but it's not very informative. See below:
[youtube]http://www.youtube.com/watch?v=M5ItrGzrOHs[/youtube]
What's very interesting about this program is the ease and efficiency with which you can create simple animations and export them in a format you can share with others. Dimples thinks this makes the program an especially good deal for the weekend animator. From ToonBoom:
Top Program Features

Over 50 "Inspire Me" video clips from Peter H. Reynolds
3 animation skill-levels
"Project Vault" with Peter's drawings and starter ideas
"Share" feature for exporting into multiple formats
Online lessons from Peter and the animators of FableVision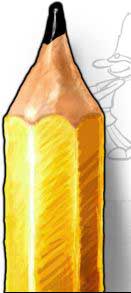 Our favorite 2D animation software, Plastic Animation Paper, has just released version 4. This is a full featured piece of software that allows you to create your wildest dreams and the best part is that it is totally free. Dimples has been playing with this software for a couple of months now. It's great. You can do almost anything with it.
Learning to animate with this software is like going to an animation school without the tuition. It's an education in itself. Dimples doesn't mean to imply that the software is difficult. It's nearly pain-free. You can begin creating simple animations immediately. When you progress to more sophisticated projects, Plastic Animation Paper will be able to move with you. Frankly, it's all you need to create a great demo reel.
Have you been thinking about animation school? Look no further than the tutorials at Plastic Animation Paper's website. Here are the lessons that are currently available:
Lesson 1

– Quick introduction to the screen layout and basic drawing tools.

Lesson 2

– Your first simple PAP animation. Animating rough blue and planning red.

Lesson 3

– How to do a walk cycle. Timing with clones, light table, working in passes.

Lesson 4

– Optimize your workflow using Setup and marking menus.

Lesson 5

– Using Cutouts – basics. Introducing the Range. Your cycle from Lesson 3 is going for a little walk.

Lesson 6

– More Cutout tricks. And animating a scene! – starting with your cycle and adding on from there.

Lesson 7

– Layers. Get the details on all the brand new layer functions of PAP version 3.2.
They say they're going to post more tutorials and I'm assuming these will be upgraded to reflect the changes in the upgraded version of the software. Try Plastic Animation Paper. It's free. Just think about whose head you want to explode and draw it. (Who doesn't like a good animated exploding head, after all?) Create your Quicktime movie from your masterpiece and post it on Youtube. It's stunningly simple with PAP.
Don't trust Dimples? Read this test drive of Plastic Animation Paper at The 10 Second Club.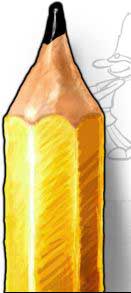 The Dimples' crew is all about vintage animation but we're also all about the latest digital means to achieve that look. Above and beyond that, we're really cheap. That's why we're excited about a new beta version of Plastic Animation Paper available for free download here. At this time, we do not know what limitations may have been placed on this free copy but we gather from information posted with the download link that this is a fully functional copy of what they normally sell as shareware. There is a short tutorial following the download link. We've heard great things about this software and suggest you give it a try. After all, it's free.