Some folks are beginning to realize that classic 2D animation has a charm and visual appeal that is unique. One of the giants of Disney Animation, Mark Henn, has given an interview about the upcoming 2D animated feature on A.A. Milne's classic Winnie the Pooh.
Classic animation techniques work best with these characters and in evoking the sensibility of the famous E.H. Shepard illustrations contained in the original books.

"We didn't have any great debate here," Henn says.

"I think everyone realized, when this project came up, [that] doing it by hand was the best way."
Doing it by hand is almost always the best way!

This is Dimples favorite time of year. We love animated short films and there are some wonderful films nominated for an Oscar this year.  We're also all about 2D and you can guess our favorites.
Here they are, the nominees for this years animated short.
"Day & Night" Teddy Newton
"The Gruffalo" Jakob Schuh and Max Lang
"Let's Pollute" Geefwee Boedoe
"The Lost Thing" Shaun Tan and Andrew Ruhemann
"Madagascar, carnet de voyage (Madagascar, a Journey Diary)" Bastien Dubois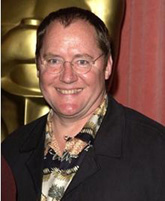 Disney continues the return to 2D hand-drawn animation under John Lasseter. Neither Disney suit Execs nor Lasseter have provided the reason for the full steam ahead return to traditional animation by the southern California arm of the company but Dimples is happy to see the trend continue. From FilmStew.com:
Chief Creative Officer and Walt Disney Feature Animation boss John Lasseter had an unveiling for Disney stockholders this week as they met in New Orleans. The shareholders got a first look at preliminary work on The Frog Princess, a return to traditional animation whose main character is not the typical Disney heroine. The film will be a musical comedy set in New Orleans and will be centered on a character that the execs call 'The Newest Disney Princess', a young African American girl named Maddy, who will be joining the studio's franchise line of Disney princesses. The movie will be directed by John Musker and Ron Clements, directors of Aladdin, The Little Mermaid and Hercules. Those animators left the Disney fold several years ago, as the studio was turning away from 2-D traditional animation. But one of John Lasseter's earliest acts as the new head of Disney Animation was to lure them back. Look for the film's release in 2009, at which time you can enjoy the score by Randy Newman.
[tags]2D Animation, Disney, John Lasseter, Frog Princess, John Musker[/tags]

The Danish Poet (National Film Board of Canada) A Mikrofilm and National Film Board of Canada Production Torill Kove
Lifted (Buena Vista) A Pixar Animation Studios Production Gary Rydstrom
The Little Matchgirl (Buena Vista) A Walt Disney Pictures Production Roger Allers and Don Hahn
Maestro (Szimplafilm) A Kedd Production Geza M. Toth
No Time for Nuts (20th Century Fox) A Blue Sky Studios Production Chris Renaud and Michael Thurmeier
All of these films may be sampled at the Oscar Showcase site.

The Danish Poet (National Film Board of Canada) was directed by Torill Kove. The film is narrated by the legendary Liv Ulman. The beautiful, whimsical 2D animation was done by Torill Kove, Astrid A. Aakra and Bjarte Agdestein. A summary of the story from the Norwegian Film Institute is shown below:
Is it possible to trace the chain of events that led to our own birth? Is our existence just coincidence? Do little things matter?

In The Danish Poet the narrator ponders these questions as we embark on a holiday to Norway with Kaspar, a poet whose creative well has run dry. As the story of Kaspar's quest for inspiration unfolds, it appears that a spell of bad weather, angry dogs, cows that slip form barn planks, careless postmen, hungry goats and other seemingly unrelated factors might play important roles in the big scheme of things after all.
This is Kove's second Oscar Nomination. Her first nomination was for Min bestemor strøk kongens skjorter (My Grandmother Ironed the King's Shirts). According to her bio at the Norwegian Film Institute she "also works as a designer, illustrator, animator and scriptwriter"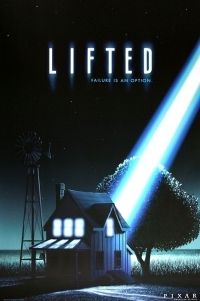 Lifted is a 5 minute 3D animated movie from Pixar Studios directed by Gary Rydstrom who has a list of credits that reach all the way to the home planet of the alien character in this movie. Lifted is scheduled for theatrical release in the summer of 2007 with Pixar's full length feature Ratatouille. The film had only one public screening in 2006 at the Chicago Film Festival. This is Rydstrom's first animated short film for Pixar. From the Laemmle Theatre's web site here is a summary of the film:
A bumbling young alien student from a distant world tests the patience of an increasingly weary instructor as he attempts a first-time abduction of a innocently slumbering farmer in Lifted, the comical latest short film from Pixar Animation Studios.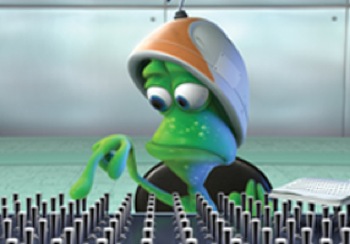 The Little Matchgirl from Disney Studios was directed by Roger Allers and is from a Hans Christian Anderson story. Allers is basically a legend in the industry. Like so many of us who love animation, the bug hit Allers at an early age. He actually "sent off to Disneyland for a do-it-yourself animation kit". Given that sort of romantic start to a career, perhaps it's no accident that this film is in the beautiful 2D animation style of the old-time Disney greats combined with the best computer techniques. From the IMDb Movie base here is a summary of the story:
An animated short based on Hans Christian Andersen's tale about a poor young girl with a burning desire to find comfort and happiness in her life. Desperate to keep warm, the girl lights the matches she sells, and envisions a very different life for herself in the fiery flames filled with images of loving relatives, bountiful food, and a place to call home.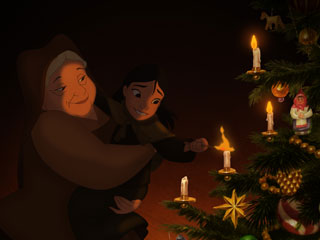 This film was intended to be part of set of shorts to be released for Fantasia/2000 but the project was killed. From VFXWorld:Walt Disney Pictures' latest animated short, The Little Matchgirl, based on Hans Christian Andersen's "The Little Girl with Matchsticks," marks the end of an era. It's the last of the shorts highlighting international music spawned by Fantasia/2000, preceded by two Oscar nominees, Destino and Lorenzo, as well as One-By-One. It's also the last of the works to utilize the Computer Animation Production System (CAPS), the first digital ink-and-paint, compositing and rendering program for traditionally animated projects, developed by The Walt Disney Co. and Pixar. Fittingly, the first use of CAPS was on an earlier Andersen adaptation, The Little Mermaid, the feature that sparked the previous renaissance at Disney.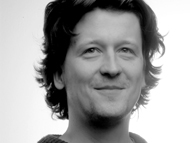 Maestro was directed by Geza M. Toth. Unlike most of the nominated films. Maestro is a 3D animated film and even though we prefer 2D animation, Dimples has to admit that this film is absolutely enchanting. Toth is a Hungarian film director with a fat resume. From Con-Can.com:
Geza M. Toth is a 35 years old hungarian artist, working as an animation filmmaker and lecturer for the Hungarian University of Art and Design (MIE). Created approx. 120 animation signals, commercials and short films. His productions were successfully screened at more than 50 different festivals.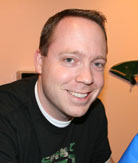 And, finally, the last nominated short animated film is No Time for Nuts directed by Chris Renaud and Michael Thurmeier and it's basically an extension of the Ice Age series. The plot summary for this one is short: "Scrat comes across a time machine and is transported to various times all in pursuit of his beloved acorn."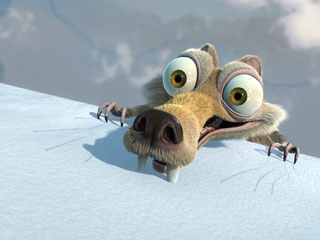 Dimples wishes all of these great films the best of luck.
[tags]oscar nominations, animated short films, darling dimples[/tags]

The best animation has always been cartoon animation. By cartoon animation, Dimples means animated short subjects. Feature length theatrical animation is good but the medium shines in the short subject. The good news in cartoons is that Disney is returning to the short cartoon format. From the International Herald Tribune:
After a hiatus of nearly 50 years, Walt Disney Studios is getting back into the business of producing short cartoons, starting with a Goofy vehicle next year. The studio has released a few shorts in recent years, but they were more artistic exercises than commercial endeavors. The new cartoons, by contrast, spring from an effort by a new leadership team at Pixar Animation Studios, now a Disney unit, to put the company back at the forefront of animation, with a form that it pioneered.
2D animation is definitely making a come-back at Disney under John Lasseter. The new cartoon shorts will be produced by animation vetran Chuck Williams. Why would Disney do this? Because 2D animation is the heart of the art. From the International Herald Tribune:
"They allow you to develop new talent," Williams said in an interview at the Disney studios. "Shorts are your farm team, where the new directors and art directors are going to come from. Instead of taking a chance on an $80 million feature with a first-time director, art director or head of story, you can spend a fraction of that on a short and see what they can do."
Sharpen your pencils. Develop character driven stories. 2D animation is still the best.
[tags]2D animation, Disney, cartoons, Goofy, cartoon shorts, John Lasetter, Chuck Williams[/tags]