"'Poppy Hill' is the second feature directed by Goro Miyazaki, the son of the Studio Ghibli co-founder and filmmaker Hayao Miyazaki."
From the New York Times, a slideshow.

Bill Plympton is one of our all-time favorite animators and he has a Kickstarter project with 3 days to go.


There's a great interview with the greatest living animator, Hayao Miyazaki of Studio Ghibli, on CNN international. Talk about living legend, this man IS hand drawn 2D animation in today's world. He is the master of masters. He makes a sad prediction in the interview:
We are an extinct species maybe, an island of the Galapagos, and well, (hand drawing) is the only thing I'm interested in and therefore people who are not interested in working by hand should choose another place of work.
I hope he's wrong but I fear he's right.
The interview covers a wide range of topics from animation to the tsunami.
While on the topic, don't forget the latest release from Hayao Miyazaki and Studio Ghibli. It's Arrietty which is an animated version of an Mary Norton's The Borrowers.

Some folks are beginning to realize that classic 2D animation has a charm and visual appeal that is unique. One of the giants of Disney Animation, Mark Henn, has given an interview about the upcoming 2D animated feature on A.A. Milne's classic Winnie the Pooh.
Classic animation techniques work best with these characters and in evoking the sensibility of the famous E.H. Shepard illustrations contained in the original books.

"We didn't have any great debate here," Henn says.

"I think everyone realized, when this project came up, [that] doing it by hand was the best way."
Doing it by hand is almost always the best way!

This looks like it is going to be an absolute treat. Aardman Animation, The Tate and the children of Briton are making an animated movie.  Here is a link to video that describes everything that went into making this movie from idea to script to art to actors to music and all the kids that made it possible.  Here is a link to The Tate Movie Project.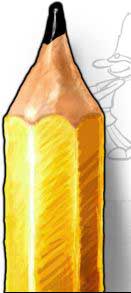 Yeah, yeah, we know. Dimples has been asleep at the wheel but occasionally the real world intervenes. While we were asleep, PAP or Plastic Animation Paper, started offering their program for free. That's right. It's a first rate animation package and it is totally free. Click the pencil and get your copy.
Thanks to everyone who sent us a welcome back message.  This is your thank you gift. You knew we were cheap but now you know just how cheap.