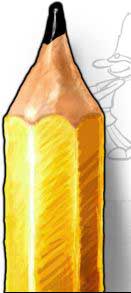 Yeah, yeah, we know. Dimples has been asleep at the wheel but occasionally the real world intervenes. While we were asleep, PAP or Plastic Animation Paper, started offering their program for free. That's right. It's a first rate animation package and it is totally free. Click the pencil and get your copy.
Thanks to everyone who sent us a welcome back message.  This is your thank you gift. You knew we were cheap but now you know just how cheap.

February 25, 2011 · Filed Under
Uncategorized
·
Comments Off

on The Brothers McLeod Have a New Spiffy Web Site
The Brothers McLeod are a longtime favorite at Dimples and their new web look is a perfect reflection of their clever whimsical animations.  Give them a visit and say hi from Dimples. Here are a couple of samples from their portfolio.

This is Dimples favorite time of year. We love animated short films and there are some wonderful films nominated for an Oscar this year.  We're also all about 2D and you can guess our favorites.
Here they are, the nominees for this years animated short.
"Day & Night" Teddy Newton
"The Gruffalo" Jakob Schuh and Max Lang
"Let's Pollute" Geefwee Boedoe
"The Lost Thing" Shaun Tan and Andrew Ruhemann
"Madagascar, carnet de voyage (Madagascar, a Journey Diary)" Bastien Dubois