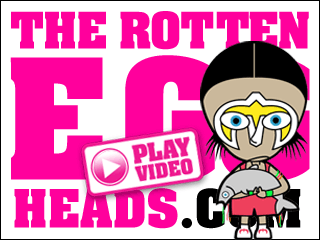 The Rotten Eggheads is an animated on-line series from MTV about five characters with large heads. Dimples has to admit that before seeing this contest, we didn't know that this cartoon series existed. The webpage says that The Rotten Eggheads are part of MTV's European programming. This is from the contest rules:
the rotten eggheads – five unique characters starring in the homonymous open end animation series known from the mtv load project and honoured with numerous awards. the starring characters have two things in common: an enormous egghead and a fragile fate.
at the end of each episode at least one egghead breaks. a new episode of this series goes online on www.therotteneggheads.com every friday themed: "weak! every week!".
The entry should be an entire episode of the Egghead series in cut-out style Flash animation. The prizes are as follows:
your ideas are worth cash! the designer of the best episode will earn 3000 USD and as the winner doesn't take it all, the second prize is endowed with 1000 USD. the third place will still be rewarded with remarkable 500 USD.
The entry deadline for uploading your cartoon episode is September 30, 2006. The call for entries went out in July. Frankly, that's not much time to create an entire episode. Templates to start your entry are available here.
[tags]the rotten eggheads, 2D animation, animation contest, flash animation, MTV[/tags]

August 29, 2006 · Filed Under
Flash Animation
·
Comments Off

on David Demorest – Artist and Flash Animator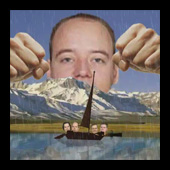 David Demorest creates some great flash animations. He's a graduate of the animation program at Sheridan College in Canada. Dimples thinks that program is one of the best there is and David is doing them proud. His flash animations contain funny clever characters and beautiful movement. Dimples loves this head-on alien walk. David lives in Utah and works creating animations for children's software.

There are few cultural mythologies more diverse and more superhero filled than Hinduism. It's treasure waiting to be mined by the growing Indian animation industry. In December of this year, Aman Khan from Mumbai, is releasing a 95 minute animated feature film on Lord Krishna chronicling his childhood. From The Times of India, Aman Khan describes his film:
"Lord Krishna is one of the most revered avatars and has a colourful image. While the West has made animation films on their super heroes, India has never tapped the wealth of our mythological characters. Lord Krishna has a universal appeal." This, however, isn't Khan's first tryst with animation. "I have done other animation projects on Akbar and Birbal, Vikram and Betal and the Panchatantra series. While making Krishna, I've consciously tried to incorporate day-to-day incidents from a child's life and then narrate the story. That makes it easier for children to understand the moral of each of the tales from Krishna's life. Though the film will recreate colourful childhood aspects of Krishna stealing butter and winning the heart of people, it doesn't focus on his romantic side."
Aman Khan's young Krishna is a hand-drawn 2D animation. A 3D animated feature on Krishna is planned by another group for 2007.
[tags]2D animation, Indian animation, Mumbai animation, Krishna, Aman Khan, hand-drawn animation[/tags]

August 23, 2006 · Filed Under
Flash Animation
·
Comments Off

on Mark Fiore – Editorial Flash Animator

Mark Fiore is one of our favorite animators. His cartoons are always funny, always hit the mark and are extremely well executed. He started out as a traditional editorial cartoonist but switched to flash animation in 2001 and hasn't looked back since. You can see his work on the San Francisco Chronicle web site. The current cartoon on global warming is must see flash animation.
[tags]mark fiore, flash animation, 2D animation, editorial cartoon[/tags]

August 22, 2006 · Filed Under
Animation Library
,
Animation News
·
Comments Off

on Tony White – ANIMATION from PENCILS to PIXELS: Classical Techniques for Digital Animators
Tony White has done it again. If you've scanned the pages here, you know that Darling Dimples holds Tony White's classic 2D animation primer, "The Animator' Workshop", in the highest regard. It's an indispensible tool. This week sees the release of White's new 500+ page opus, "Animation from Pencils to Pixels", which bridges the gap between tradional hand-drawn 2D animation and the new computer-assisted techniques. From the publisher's page:
Just add talent. This book gives today's digital animators all the lessons they never had-classical animation techniques used by the most original animators of our time. Animation from Pencils to Pixels is the most comprehensive book on the principles, processes, and profession of animation ever written. Within the covers of this one book is just about everything required to conceive, produce, direct, animate, assemble, publish, and distribute an animated film. The tips and techniques in this book are timeless and applicable whether you want to make a 2D or 3D film, or a Web-based animation or a game. The book includes a comprehensive DVD containing a full version of the author's film, "Endangered Species," which showcases the great and classic moments of animation's history. In addition there is an extensive analysis section on "Endangered Species," explaining how the film was made on a scene-by-scene basis, using movie clips and other demo material to illustrate the text. Completing the DVD is a unique and informative section on 'repetitive stress disorder' for animators (mega-hurts), which will help make the entire process of animation a much more enjoyable and pain free experience for the long term professional. The appendix of the book includes a complete course structure, which educators and independent students may follow.
Get your copy while they're hot.
[tags]tony white, 2D animation, animation, pencils to pixels, digital animation[/tags]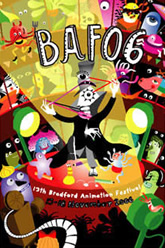 The best animation festival across the Atlantic is the Bradford Animation Festival in the UK presented by the National Museum of Photography, Film & Television. The festival announced their November 2006 guest list:
Confirmed guests for 2006 so far include Joanna Quinn, Dave Burgess from Dreamworks Animation, Andreas Hykade, Marc Craste, Suzie Templeton and Chris Shepherd. If that's not enough to whet your appetite BAF06 will also be hosting a special tribute to Paul Berry, taking a retrospective look at the work of Halas and Batchelor and commercial animation comes under the spotlight with an all-star discussion panel.
The highlight of that list is, of course, Joanna Quinn. Her multi-award winning film, Dreams and Desires will be shown at the festival.
A major figure in the world of animation, Joanna's distinctive drawing skills, characterisations and humour, mark her out as a truly unique talent. Her graduation film, Girls Night Out won three awards at the world-renowned Annecy animation festival in 1987. She received Oscar nominations two years in a row, the first for Famous Fred in 1998 and again with Wife of Bath in 1999. In 1987, Joanna formed Beryl Productions International Ltd. with producer and writer Les Mills. Based in Cardiff, her highly talented team have produced a plethora of successful commercial work for clients that include Charmin, Whiskas and United Airlines.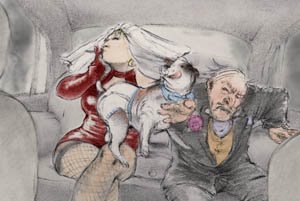 She's a super animator with a truly distinctive style. They don't get any better. You can get a taste of her animation at Beryl Productions. Watch her showreel at your own risk. She's so brilliant you might not be able to pick up your own pencil again. Don't miss this festival if you're in the UK from 15 – 18 November 2006.
[tags]Bradford Animation Festival, BAF06, Joanna Quinn, 2D animation[/tags]