The Inbreds – New "Adult" Cartoon Series From the UK
The Inbreds is an interesting new animated cartoon from Cosgrove Hall in the UK. Every tasteless incestuous southern hill-folk stereo-type is thoroughly exploited.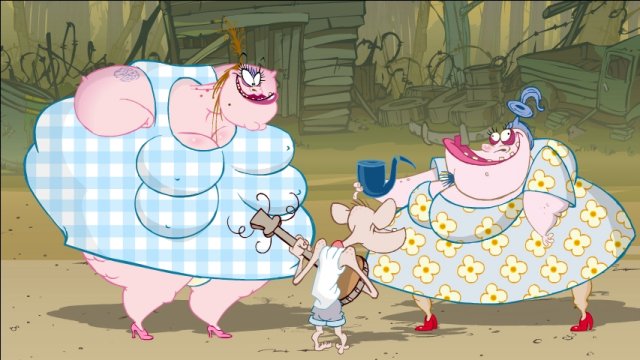 As you can see, the locals are more than one chromosome pair short of a full set. The hero of the series is "Jesus H. Christ". Dimples hopes this series makes it to the states but in the current contentious political climate we doubt that even basic cable would take a chance.

Comments