Hugh Harman and Rudolf Ising
The Dimples' crew aspire to animate like Hugh Harman and Rudolf Ising. Harman and Ising left Disney when he moved his studio to California. Sometime later they re-joined Disney in California. In California, they were part of the team that created Oswald the Lucky Rabbit.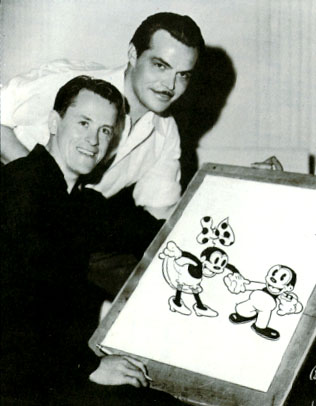 After leaving Disney again to form their own studio, they created Bosko the Talk-Ink Kid which was probably the first cartoon to have the speech fully in synch with the animation.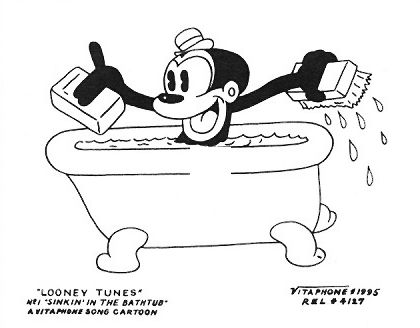 Looking at these animations today, it is sometimes difficult to get past the stereotypical portrayal of black characters but, sadly, this was not an issue to 99.99 per cent of the people running around in the 1930s.
This was the beginning of Merrie Melodies. Look at the Mickey doppleganger above. Dimples can't imagine that the trade mark sharks at Disney would allow something like that to appear today. The groundbreaking Bosko cartoons are available on DVD and are well worth the money to anyone interested in the history of animation.

Comments