Plastic Animation Paper 4.0 Released – 2D Animation Software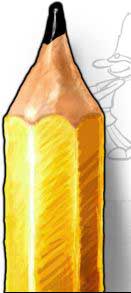 Our favorite 2D animation software, Plastic Animation Paper, has just released version 4. This is a full featured piece of software that allows you to create your wildest dreams and the best part is that it is totally free. Dimples has been playing with this software for a couple of months now. It's great. You can do almost anything with it.
Learning to animate with this software is like going to an animation school without the tuition. It's an education in itself. Dimples doesn't mean to imply that the software is difficult. It's nearly pain-free. You can begin creating simple animations immediately. When you progress to more sophisticated projects, Plastic Animation Paper will be able to move with you. Frankly, it's all you need to create a great demo reel.
Have you been thinking about animation school? Look no further than the tutorials at Plastic Animation Paper's website. Here are the lessons that are currently available:
Lesson 1

– Quick introduction to the screen layout and basic drawing tools.

Lesson 2

– Your first simple PAP animation. Animating rough blue and planning red.

Lesson 3

– How to do a walk cycle. Timing with clones, light table, working in passes.

Lesson 4

– Optimize your workflow using Setup and marking menus.

Lesson 5

– Using Cutouts – basics. Introducing the Range. Your cycle from Lesson 3 is going for a little walk.

Lesson 6

– More Cutout tricks. And animating a scene! – starting with your cycle and adding on from there.

Lesson 7

– Layers. Get the details on all the brand new layer functions of PAP version 3.2.
They say they're going to post more tutorials and I'm assuming these will be upgraded to reflect the changes in the upgraded version of the software. Try Plastic Animation Paper. It's free. Just think about whose head you want to explode and draw it. (Who doesn't like a good animated exploding head, after all?) Create your Quicktime movie from your masterpiece and post it on Youtube. It's stunningly simple with PAP.
Don't trust Dimples? Read this test drive of Plastic Animation Paper at The 10 Second Club.

Comments