Don Hertzfeldt's Genre – Simply Fantastic
Don Herztfeldt is a living icon to the guys at Darling Dimples. We love him. We envy him. We want to be him. We're not the only ones. Felix Hude, in his review of the 1996 "Genre", said:

"In our modern digital world it's a relief to see somebody actually using paper. A live animator and a cartoon rabbit battle for supremacy through sex, romance, children's parties, and The Last Supper. In the tradition of Koko the Clown, Don Hertzfeldt has created a delightful pen and paper and live action animation and worked his frustrations out at the same time. Very funny and skillfully low-tech."
In honor of the opening of the Da Vinci Code movie, enjoy the 1996 Bunny Jesus from Don Hertzfeldt.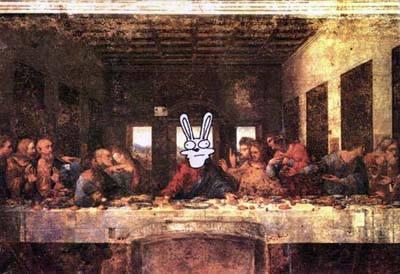 Comments