February 25, 2011 · Filed Under
Uncategorized
·
Comments Off

on The Brothers McLeod Have a New Spiffy Web Site
The Brothers McLeod are a longtime favorite at Dimples and their new web look is a perfect reflection of their clever whimsical animations.  Give them a visit and say hi from Dimples. Here are a couple of samples from their portfolio.

October 16, 2010 · Filed Under
Thank YOU!
·
Comments Off

on Big Changes at Darling Dimples – 2D Animation Blog
Darling Dimples has moved from Dreamhost to Hostgator.  We have been a loyal Dreamhost customer for many years but it's become difficult to excuse the downtime at Dreamhost.  So far, in terms of responsiveness and overall customer care, we're extremely pleased with our new host.
There's always a downside. For reasons we don't understand, certain links, as they are listed on Google, are not taking folks to the correct pages on Darling Dimples. This is creating a bunch of 404 errors. We think this will clear up once we are crawled by Google.  If you're looking for a page, find it from the front page of Dimples and you will be taken to the correct place.
Finally, we've been asleep at the wheel around here for some time but we're going to be posting again.  Thank you for visiting us.

August 2, 2008 · Filed Under
Classic Animation
·
Comments Off

on In My Merry Oldsmobile – Classic 1932 Cartoon Animation
Here's a true gem from Max Fleischer and the early days of animation. Oldmobiles may be no more but Fleischer's animation will live forever. When people complain about product placements in today's films, remind them that it was even worse in the 1930s.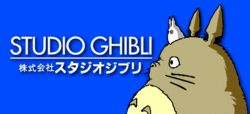 Hayao Miyazaki and his Studio Ghibli have released their first feature length animation in four years, Ponyo on the Cliff by the Sea. It's a mystery at Darling Dimples why we haven't posted about this animation giant before now. The work from this studio is held in the highest esteem by Dimples.
Ponyo on the Cliff by the Sea is the latest beautifully rendered theatrical animation form Studio Ghibli. Miyazaki said that his inspiration for the story came from Hans Christian Andersen's The Little Mermaid. Here's a trailer from the movie but, be forewarned, the song is one of those tunes that will haunt you for the rest of the day.

June 7, 2008 · Filed Under
Classic Animation
,
Disney
·
Comments Off

on The First Official Disney Goofy Cartoon from 1939
Here's a brilliant piece of animation history. Disney's Goofy character was originally called Dippy Dawg. He was re-named Goofy and this is his first cartoon under that name. Called "Goofy and Wilbur", the cartoon was released in 1939.
[youtube]http://www.youtube.com/watch?v=osDN8zHZlQQ[/youtube]

Animations from Tony White Films from YouTube.
1. "Hokusai – An Animated Sketchbook"
[youtube]http://www.youtube.com/watch?v=FmFGtsG_EgA[/youtube]
2. "introduction to Endangered Species"
[youtube]http://www.youtube.com/watch?v=EIzhf7dffnQ[/youtube]
3. "Endangered Species"
[youtube]http://www.youtube.com/watch?v=Qji2Q45Fw_k[/youtube]
4. "Fire Gods"
[youtube]http://www.youtube.com/watch?v=5tNErrdA5Q8[/youtube]