April 29, 2011 · Filed Under
Animation News
·
Comments Off

on Dreamworks Veteran, Young Song, Commits Abomidable Acts of Cruelty
This isn't 2D animation news. It is news about an animation special effects artist at Dreamworks. It made me sick. I hope Young Song is blacklisted and never works again.  From The Daily Mail:
According to the Pasadena Humane Society, security camera video allegedly showed Song shooting the muzzled dog with a pellet gun before later returning and killing the animal with a hammer.

It is claimed he then carried away the dog, who is yet to be found and is presumed dead.

'When our officers first viewed the videotape, one of our officers had tears in his eyes. He'd never seen anything like this before,' Steve McNall, head of the Pasadena Humane Society and Society for the Prevention of Cruelty to Animals, told the Los Angeles Times.

'In my 31 years at this animal shelter I've never seen anything like this.'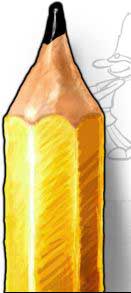 Yeah, yeah, we know. Dimples has been asleep at the wheel but occasionally the real world intervenes. While we were asleep, PAP or Plastic Animation Paper, started offering their program for free. That's right. It's a first rate animation package and it is totally free. Click the pencil and get your copy.
Thanks to everyone who sent us a welcome back message.  This is your thank you gift. You knew we were cheap but now you know just how cheap.

February 25, 2011 · Filed Under
Uncategorized
·
Comments Off

on The Brothers McLeod Have a New Spiffy Web Site
The Brothers McLeod are a longtime favorite at Dimples and their new web look is a perfect reflection of their clever whimsical animations.  Give them a visit and say hi from Dimples. Here are a couple of samples from their portfolio.

This is Dimples favorite time of year. We love animated short films and there are some wonderful films nominated for an Oscar this year.  We're also all about 2D and you can guess our favorites.
Here they are, the nominees for this years animated short.
"Day & Night" Teddy Newton
"The Gruffalo" Jakob Schuh and Max Lang
"Let's Pollute" Geefwee Boedoe
"The Lost Thing" Shaun Tan and Andrew Ruhemann
"Madagascar, carnet de voyage (Madagascar, a Journey Diary)" Bastien Dubois

October 16, 2010 · Filed Under
Thank YOU!
·
Comments Off

on Big Changes at Darling Dimples – 2D Animation Blog
Darling Dimples has moved from Dreamhost to Hostgator.  We have been a loyal Dreamhost customer for many years but it's become difficult to excuse the downtime at Dreamhost.  So far, in terms of responsiveness and overall customer care, we're extremely pleased with our new host.
There's always a downside. For reasons we don't understand, certain links, as they are listed on Google, are not taking folks to the correct pages on Darling Dimples. This is creating a bunch of 404 errors. We think this will clear up once we are crawled by Google.  If you're looking for a page, find it from the front page of Dimples and you will be taken to the correct place.
Finally, we've been asleep at the wheel around here for some time but we're going to be posting again.  Thank you for visiting us.

August 2, 2008 · Filed Under
Classic Animation
·
Comments Off

on In My Merry Oldsmobile – Classic 1932 Cartoon Animation
Here's a true gem from Max Fleischer and the early days of animation. Oldmobiles may be no more but Fleischer's animation will live forever. When people complain about product placements in today's films, remind them that it was even worse in the 1930s.